Our campsites and accomodation are open throughout the year. Please use the form at the bottom of this page to book your stay, upon recieving your form we will contact you to confirm availability and secure your booking.
Above you can the dorm cabin in its location on our site.
This dorm consists of bunk beds to sleep up to 12 men and women. Bedding can be provided upon request. Situated in a very scenic location with easy access to the car park, toilets and communal spaces.
Pictured below is the interior of our dormitory cabin: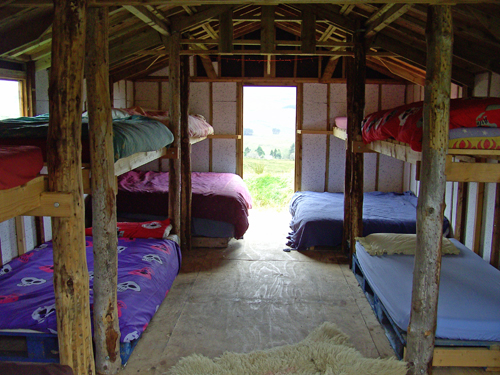 Pictured below is the Lughnasadh Cottage, a private cabin that sleeps up to three people: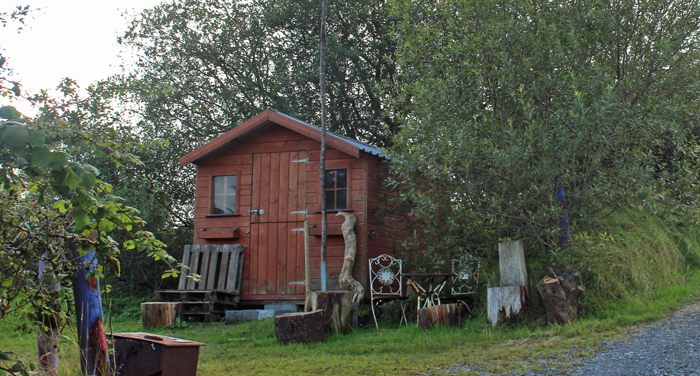 Tenting
We have a choice of camping areas on which to pitch your tent for a traditional camping experience.